Jump to recipe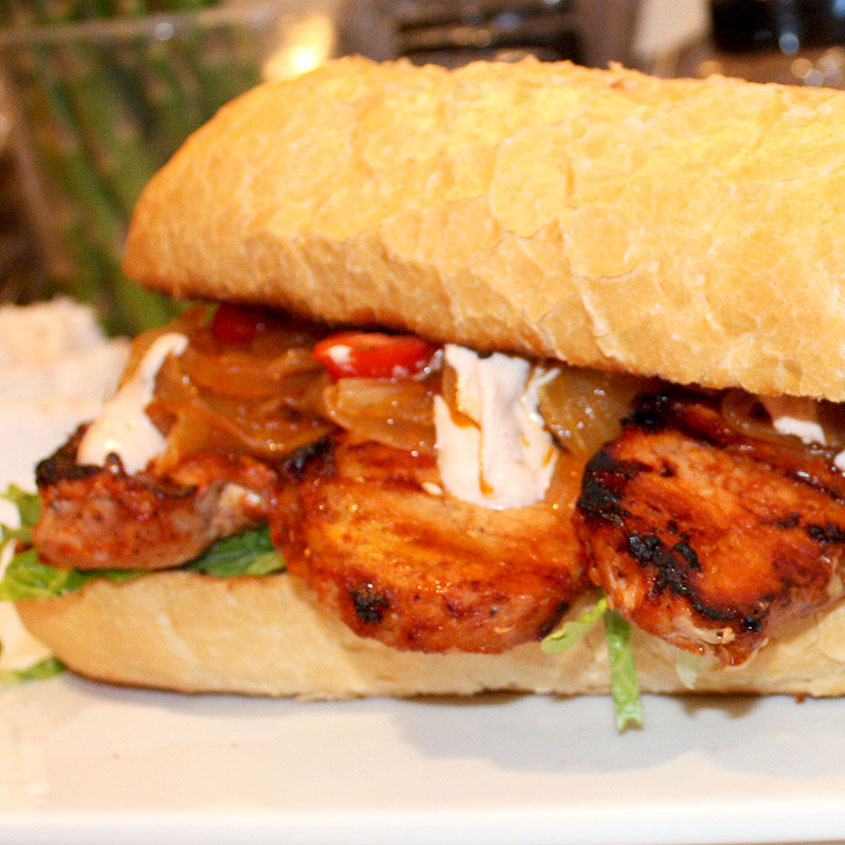 The Big Sandwichita

Ingredients
1 pack Weber Just Add Juice™ – Original BBQ Marinade
1/2 cup tomato juice
8 oz boneless pork loin
1 medium onion, julienne style
1/4 head iceberg lettuce, shredded
8 grape tomatoes, halved
12" French Bread, toasted
  BBQ Sour Cream (see recipe below)
BBQ Sour Cream
2 Tbsp Weber Just Add Juice™ – Original BBQ Marinade
1 Tbsp tomato juice
1 Tbsp lime juice
1 cup sour cream
Instructions
Combine marinade mix with tomato juice in a resealable plastic bag, mix well.
Add pork and onions, turning to coat. Place sealed bag in the refrigerator for 30 minutes or longer, turning bag occasionally.
Remove pork and onions, and discard remaining marinade. Grill on preheated cooking grates.
Place pork chops, onions, shredded lettuce and tomatoes on French bread loaf. Drizzle with BBQ Sour Cream.