Jump to recipe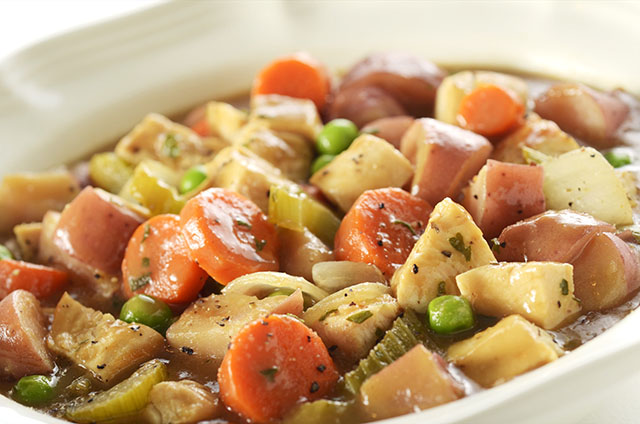 Mock Steak Soup

Ingredients
1/2 cup butter
1/2 cup flour
10 cups beef stock
1 Tbsp Weber® Steak & Chop Seasoning
1 Tbsp Tone's® Parsley Flakes
1/4 tsp Tone's® Granulated Garlic
1 cup diced carrot
1 cup diced onion
1 cup diced celery
1 cup frozen peas
3 cups diced tomatoes
3 cups diced potatoes
2 Tbsp olive oil
1 lb boneless skinless chicken, diced
Instructions
Melt butter in a stock pot, then whisk in the flour. Cook and stir constantly for about 4 minutes over medium heat.
Add the beef stock to the pot 2 cups at a time, and stir until it has thickened.
Add the Weber® Steak & Chop Seasoning, Tone's® Parsley Flakes and Tone's® Granulated Garlic.
Add all the vegetables.
Heat oil in large skillet over medium heat. Add chicken and cook and stir until browned. Add it to the soup. Simmer, stirring occasionally, until the vegetables are tender.