Jump to recipe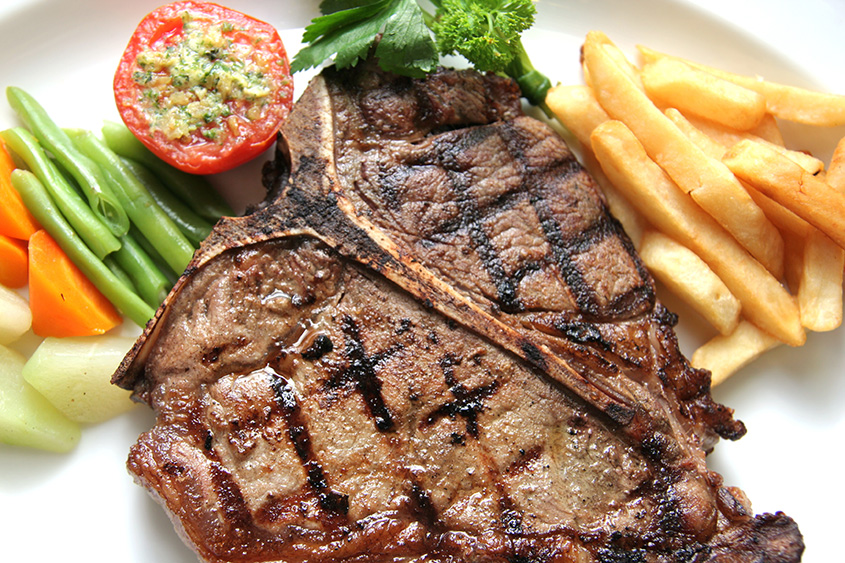 T-Bone Steak Baby!

Ingredients
T-Bone steak, many as needed
Weber Steak N Chop Seasoning
Vegetable oil
Butter  
Instructions
Making great steak is so easy, because the steak was great the second you bought it!
Take the steak out of the fridge 20 to 30 minutes before you plan on cooking it. This lets it come to room temperature so the inside cooks evenly.
Light your grill. We want HIGH HEAT! All the way up on your gas, or as hot as you can get your charcoal.
When your grill is ready, lightly baste the steak with the vegetable oil on both sides, and then shake on the Weber Steak N Chop Seasoning. Don't be afraid to give it a nice liberal dose on both sides.
Put your steaks on the grill over the direct heat for 4 to 5 minutes, turn them, put a pat of butter on top of each one, and grill for 3 to 4 minutes more. This will be a nice medium rare. Remove from the grill to a foil lined cake pan, and cover with foil. Let the steaks rest for at least 5 minutes, and serve!