Jump to recipe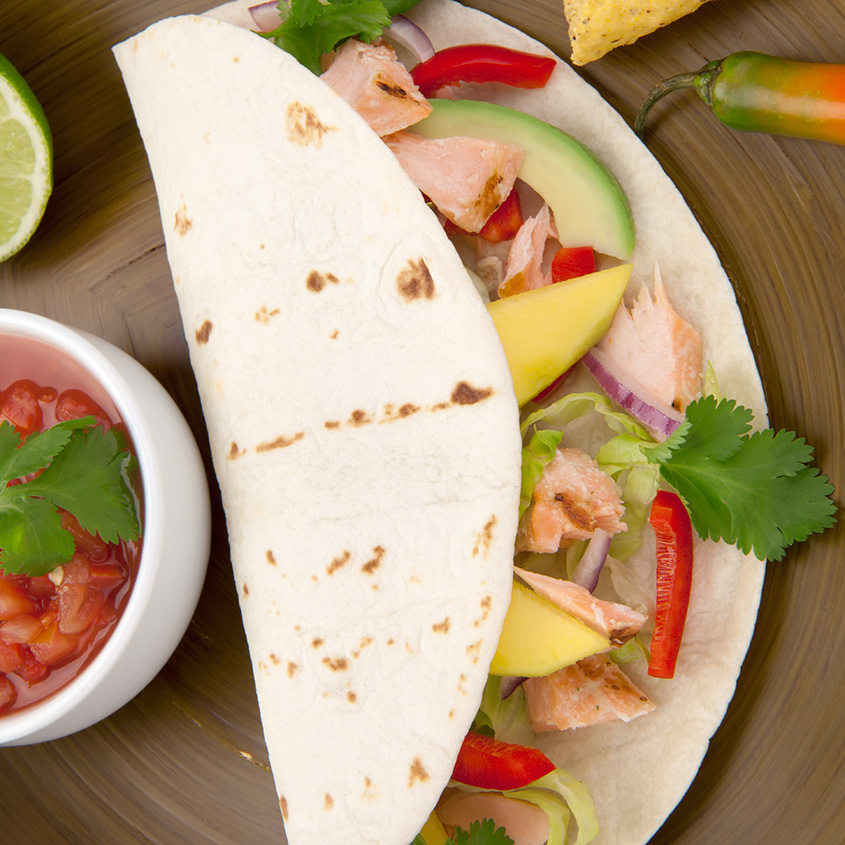 Grilled Salmon Tacos

Ingredients
Butter  
Tortillas  
1 pound skinless salmon filets
Weber Carne Asada Seasoning  
Vegetable oil  
Pico de Gallo  
Black Beans  
Sour Cream  
Cilantro  
Lime  
Instructions
Clean your grill grates extremely well before the grilling fish. Make them shine so the fish is less likely to stick. Light the grill to get your coals hot (if you use gas high heat).
Butter both sides of your tortillas, and place directly over the coals just long enough to get brown and crispy on both sides. Once all of the tortillas are done, we will cook our salmon. Season both sides of the salmon filet liberally with Webers Carne Asada seasoning. Brush your grill grates with vegetable oil, place the filets on the grill directly over the coals for 4 minutes per side, remove from the grill, and let rest at least 3 minutes.
Put the filets in a serving bowl and stir them up with a fork to break them into chunks that are just right for tacos. Serve them buffet style with pico de gallo, black beans, lime wedges, chopped cilantro, sour cream, and shredded cabbage all in separate containers so everyone gets to make their own masterpiece!