Jump to recipe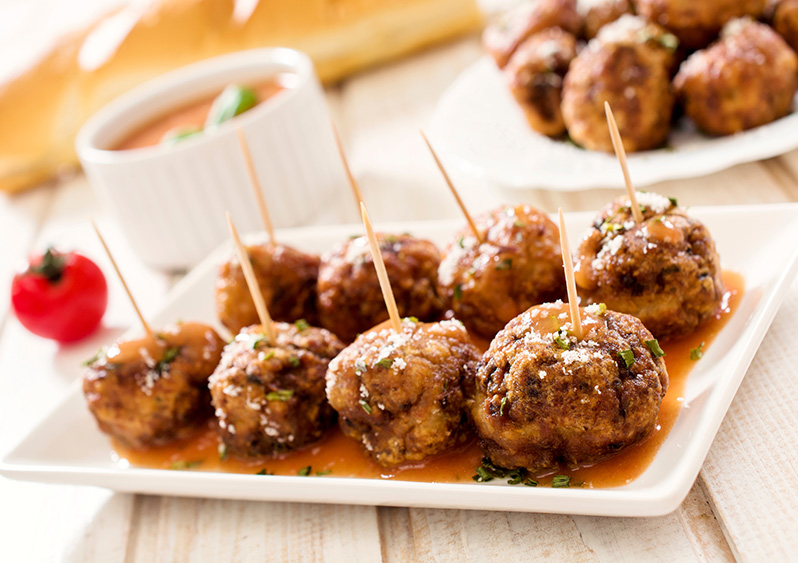 Sweet and Sassy Cocktail Meatballs with Honey Mustard Dipping Sauce

Ingredients
For the meatballs:
1 ½ pounds lean ground beef
1 tablespoon prepared horseradish
¼ cup Tone's Brown Gravy Mix
1 tablespoon Tone's Parsley Flakes
1 teaspoon Tone's Basil Leaves
¼ teaspoon Tone's Ground Black Pepper
For the dipping sauce:
4 teaspoons ground mustard
½ cup mayonnaise
1 tablespoon honey
Preheat oven to 375 degrees.
Instructions
Meatballs: In a large bowl, using a wooden spoon, mix ground beef, horseradish, gravy mix, parsley, basil and pepper until blended. Shape in to 1 inch balls and place on foil lined baking pan.
Bake 10-15 minutes or until cooked through.
While meatballs are in the oven, prepare dipping sauce. Add ground mustard to a small mixing bowl. Break up any lumps with a spoon before adding mayonnaise and honey. Stir mixture until smooth.
Transfer meatballs to serving platter with dipping sauce in a small bowl on the side.