Jump to recipe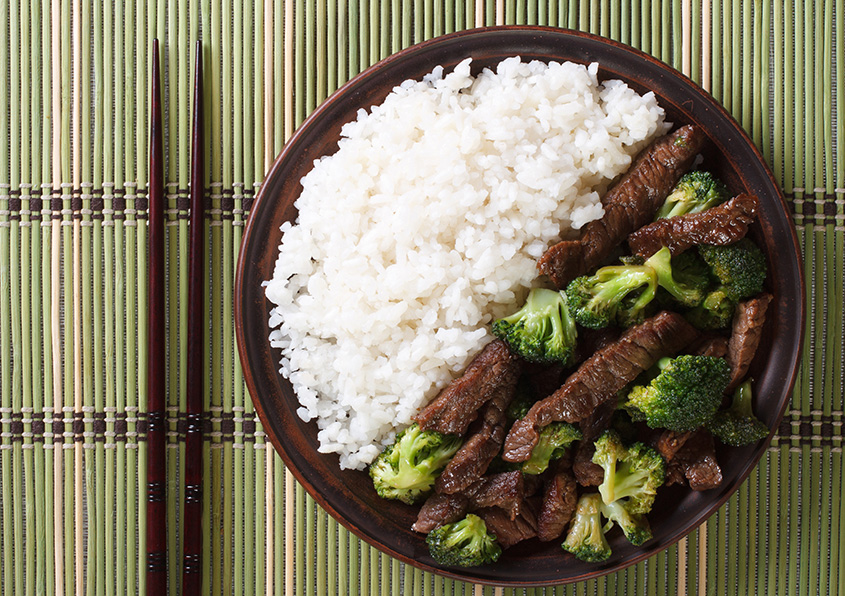 Gluten Free Beef and Broccoli Stir Fry

Ingredients
¼ cup Tone's Brown Gravy Mix
½ teaspoon dry ground ginger
1 cup water
1 tablespoon canola oil
¾ pound flank steak cut, in to thin strips
2 cups broccoli florets
rice (optional)  
Instructions
In a small bowl, mix together gravy mix, ginger and water. Set aside.
Using a large skillet, heat oil to medium high heat, add beef strips and cook 3-4 minutes, stirring occasionally. Add broccoli and gravy mixture, and bring to a boil. Reduce heat to low, cover and simmer 5 to 8 minutes or until broccoli is tender-crisp.
Serve over cooked rice, if desired.