Jump to recipe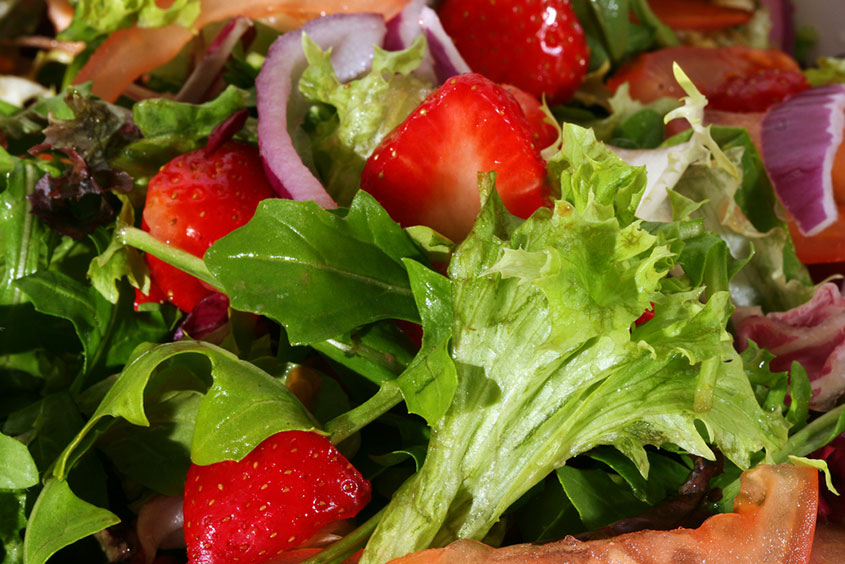 Spring Mix Grilled Chicken Salad

Ingredients
1 pack Weber Just Add Juice™ – Garlic and Herb
1/2 cup lemon juice
1-1/2 to 2 lbs boneless chicken breast
1 package spring salad mix
1 small red onion, julienne style
10 strawberries, sliced
10 blackberries
1 Tbsp toasted almonds, sliced
1/4 cup crumbled feta cheese
Roasted Garlic and Herb Vinaigrette
1 pack Weber Just Add Juice™ – Garlic and Herb
1/2 cup lemon juice
1/2 cup olive oil
2 Tbsp sugar
Instructions
Dressing: Combine all ingredients.
Combine marinade mix with lemon juice in a resealable plastic bag, mix well.
Add chicken, turning to coat. Place sealed bag in the refrigerator for 30 minutes or longer, turning bag occasionally.
Remove meat and discard remaining marinade. Grill on preheated cooking grates.
When chicken is cool, slice thinly. In a large bowl, mix chicken, spring salad, onion, strawberries, blackberries, almonds, feta cheese and Roasted Garlic and Herb Vinaigrette.