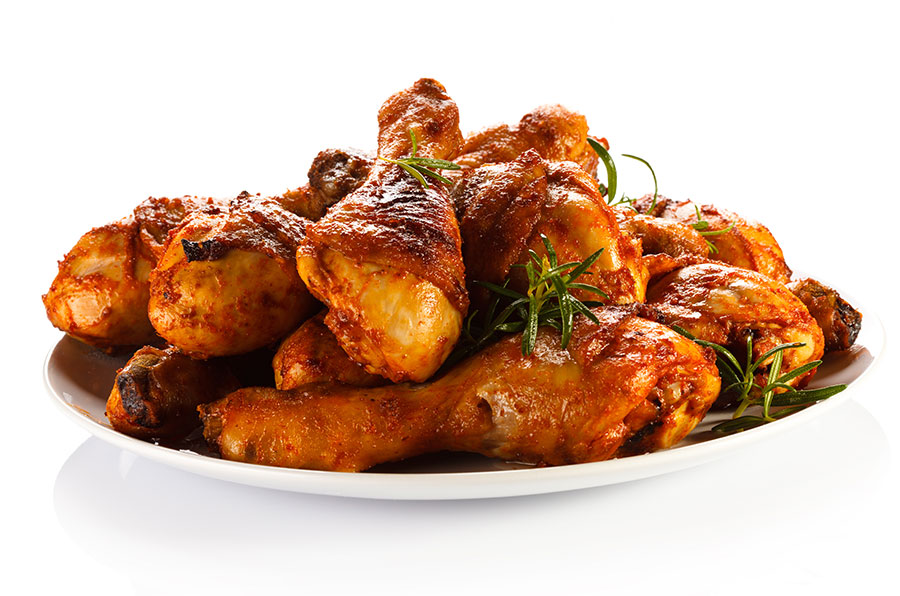 Chicken
1 package
Tyson® Chicken Wings
2 cups
water
2 tablespoons
Tone's® Sea Salt
1 tablespoon
sugar
Corn oil
Weber® Kick'n Chicken Seasoning, to taste
Hot sauce, to taste
Celery & Carrot sticks, as a side
Bleu Cheese Dressing
1 cup
mayonnaise
2 tablespoons
Worcestershire sauce
2 tablespoons
hot sauce
1 tablespoon
honey
½ package
bleu cheese crumbles
1
lime, juiced
Tone's® Sea Salt
Tone's® Black Ground Pepper
For the chicken, in a large mixing bowl, add Tyson® Chicken Wings, water, Tone's® Sea Salt and sugar to create a brine. Mix well and pat chicken dry.
In another bowl, add enough corn oil and Weber® Kick'n Chicken Seasoning to coat each chicken wing well, and coat each wing. Place wings in a smoker at 250⁰F or higher, depending on how fast you want wings to cook.*
Once wings are done, splash with hot sauce to taste and serve with bleu cheese dressing, celery and carrot sticks.
For the bleu cheese dressing, whisk together all ingredients in a large bowl. Whisk until you reach your desired consistency. Serve with wings.
*Chicken must be cooked to an internal temperature of 170 degrees and 180 degrees for bone in raw chicken products.