Jump to recipe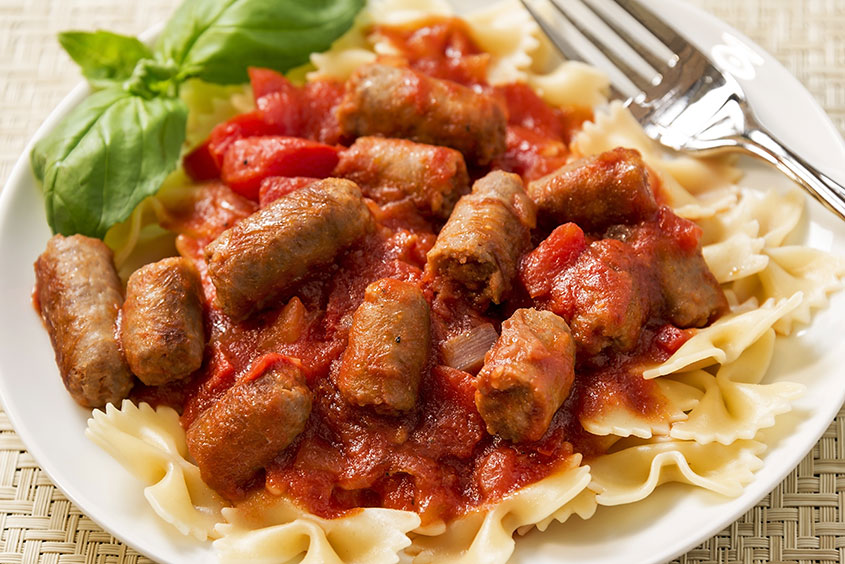 Bowtie Pasta Awesomeness

Ingredients
1 pound bowtie pasta
2 tablespoons olive oil
1 pound sweet sausage
1 small yellow onion, diced
3 cloves garlic, minced
1-28 oz can of whole plum tomatoes
1 tablespoon Tone's Garlic Sriracha Seasoning
1-1/2 cups heavy cream
Salt  
Pepper  
Instructions
In a large pot, bring water to a boil and cook your pasta. When done to your liking, drain, return to pot, stir in oil to prevent it from sticking together, and set aside.
In a large skillet, brown sausage over medium heat. When browned, add onions and stir for 2 minutes. Add garlic and continue to cook for about 2 more minutes. Add the can of tomatoes and bring to a low simmer, then add the Tone's Garlic Sriracha Seasoning. Stir in the heavy cream and bring to a slow simmer, stirring often for about 2 minutes.
Add the pasta to the sauce, add salt and pepper to your liking, mix it all up, and serve! You're gonna love this easy dish.