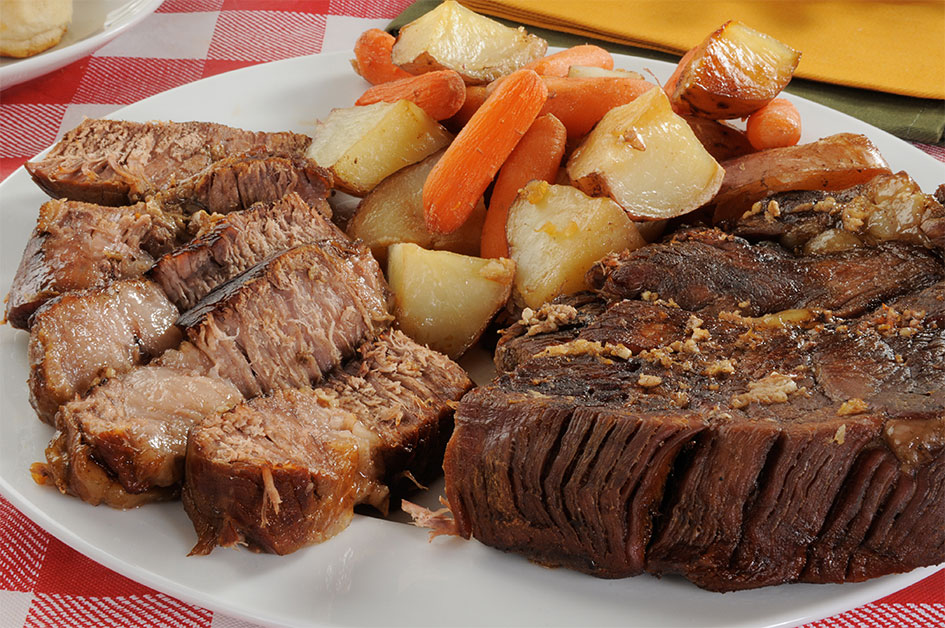 | | |
| --- | --- |
| 1 | Beef Pot Roast as big or little as you want (1 to 3 pounds) |
| Weber Coffee Rub | |
| Water | |
| 1 lb | new potatoes |
| 1/2 lb | baby carrots |
| 1 Tbls | Argo Corn Starch |
The night before your meal, rub the roast down with Weber Coffee Rub. Place The roast in the crock pot, cover, and refrigerate over night. When you wake up, fill the crock pot with water until it almost covers the roast. Plug in your crock pot (this is an important step, that is easy to forget. Don't ask how I know.) Turn it on low, and go on about your day for 7 or 8 hours.
Three hours before you want to eat, add your potatoes and carrots. When you're ready to eat, remove the roast, potatoes and carrots to a serving dish. Make a slurry with 1/2 cup of cold water and a tablespoon of corn starch whisked together until thin and smooth. Whisk your slurry into the remaining liquid in your crock pot until the gravy reaches your desired thickness, and serve!