Jump to recipe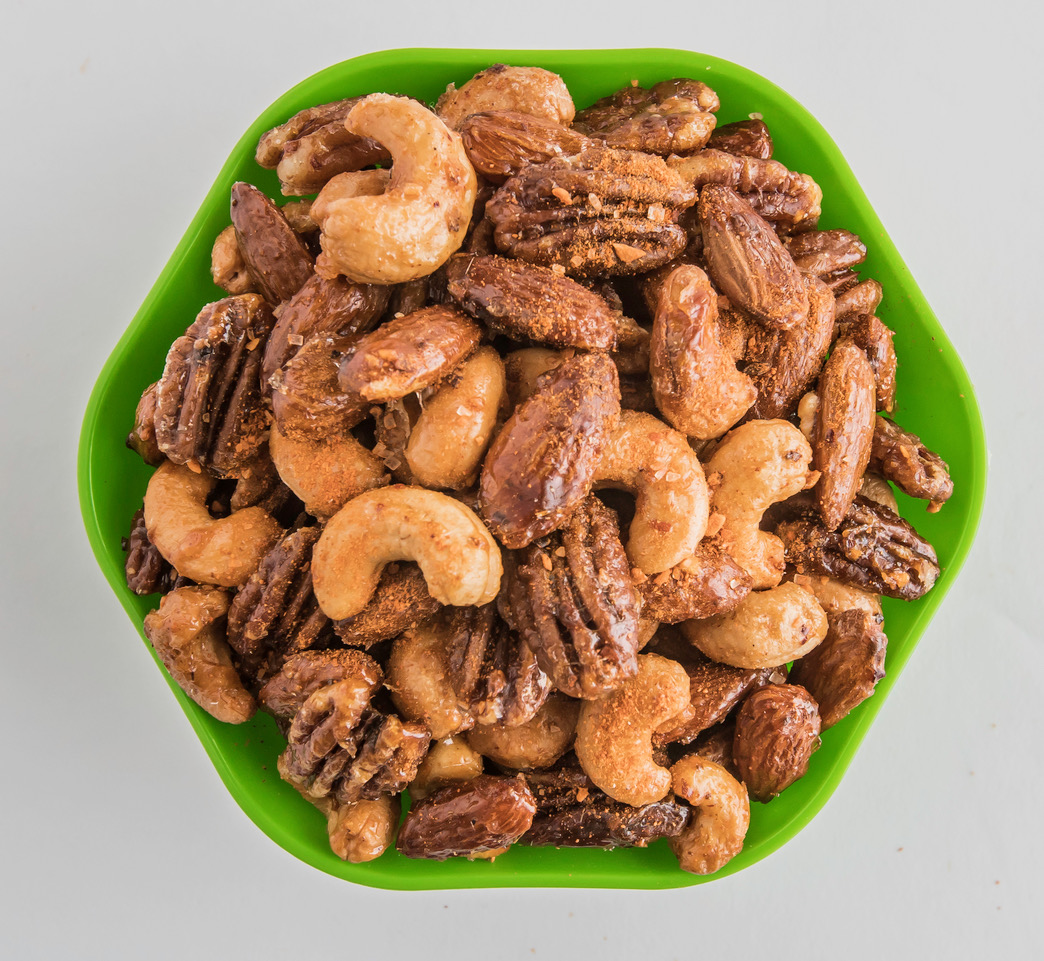 Sweet and Spicy Candied Mixed Nuts

Ingredients
2/3 cup Karo Light Corn Syrup
1/4 cup sugar
3 tablespoons Tone's Sweet and Spicy Seasoning Blend
2 cups whole almonds
2 cups whole cashews
2 cups pecan halves
(Note: Nuts can be raw, or roasted and salted.)
Instructions
Preheat oven to 350 degrees.
Line 2 baking sheets with parchment paper.
Mix corn syrup, sugar, and Sweet and Spicy Seasoning in a large bowl.
Add nuts, and stir gently to coat.
Transfer to prepared baking sheets.
Bake 18-20 minutes, stirring every 2-3 minutes.
Place on cooling racks, sprinkle with more seasoning if desired, and separate nuts with a fork.
Cool completely. Store in airtight container at room temperature.