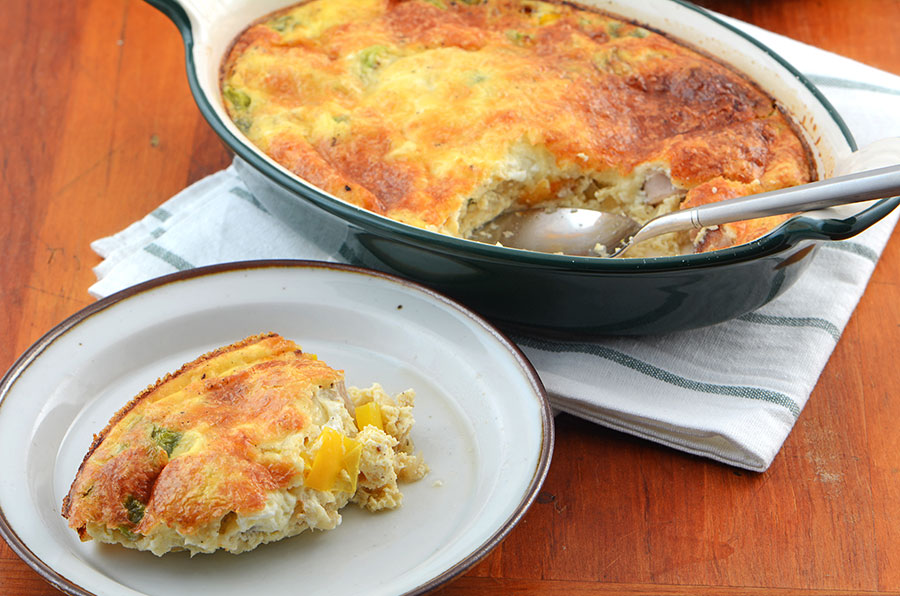 Prep Time: 15 minutes
Bake Time: 40 to 50 minutes
Makes: 4 servings
4
eggs
1-1/2 cups
half and half
2 tablespoons
chopped green onion
1/2 to 1 teaspoon
Tone's® Six Pepper Blend
1/2 teaspoon
salt
1/4 teaspoon
Tone's® Fine Ground Black Pepper
2 cups (8 ounces)
shredded sharp chedder cheese
1 tablespoon
Argo® Corn Starch
Garnish with Spice Islands Paprika OR Spice Islands Smoked Paprika
Whisk eggs lightly in a large bowl. Stir in half and half, onion, Six Pepper Blend, salt and pepper.
Toss cheese and cornstarch together in a second bowl; add to egg mixture. Pour into greased 9-inch pie plate. Sprinkle with paprika.
Bake at 325°F for 40 to 50 minutes or until tip of knife comes out clean when inserted in center.
Cool 5 minutes; cut into wedges and serve at once.