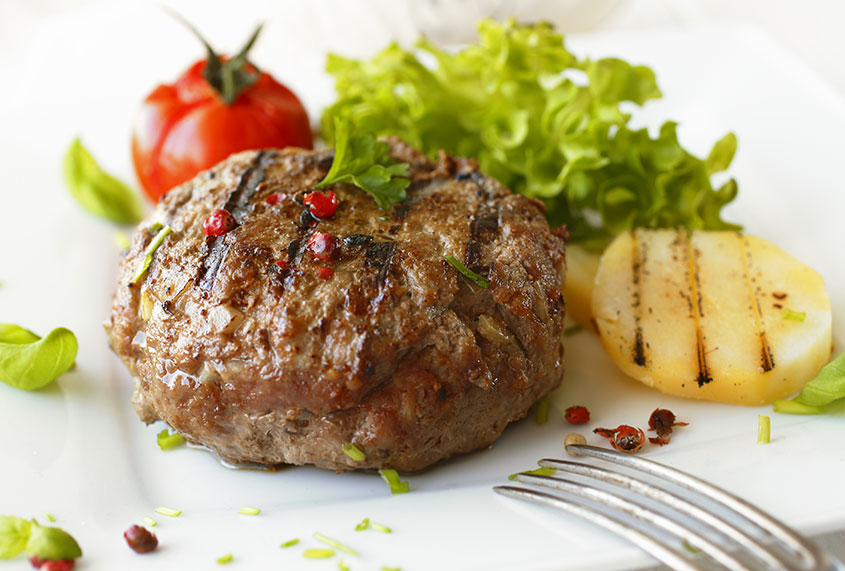 Makes: 4 Servings
Prep Time: 10 Minutes
Grill Time: 10 to 13 Minutes
1 lb lean ground beef OR turkey
1/3 cup shredded sharp cheddar cheese OR crumbled blue cheese
2 tsp. Worcestershire sauce
2 tsp. Tone's® Lemon Pepper Seasoning
1/2 tsp. Tone's® Garlic Powder
4 hamburger buns
Burger toppings as desired

1. Combine ground beef, cheese, Worcestershire sauce, 1 teaspoon lemon pepper and garlic powder in a medium bowl, mixing lightly but thoroughly.
2. Shape into four 1/2-inch-thick patties.Press remaining lemon pepper evenly onto both sides of patties.
3. Pan-fry, grill or broil patties 10 to 13 minutes or until no longer pink in center, turning once. Serve burgers in buns with tomato and lettuce, if desired.