Jump to recipe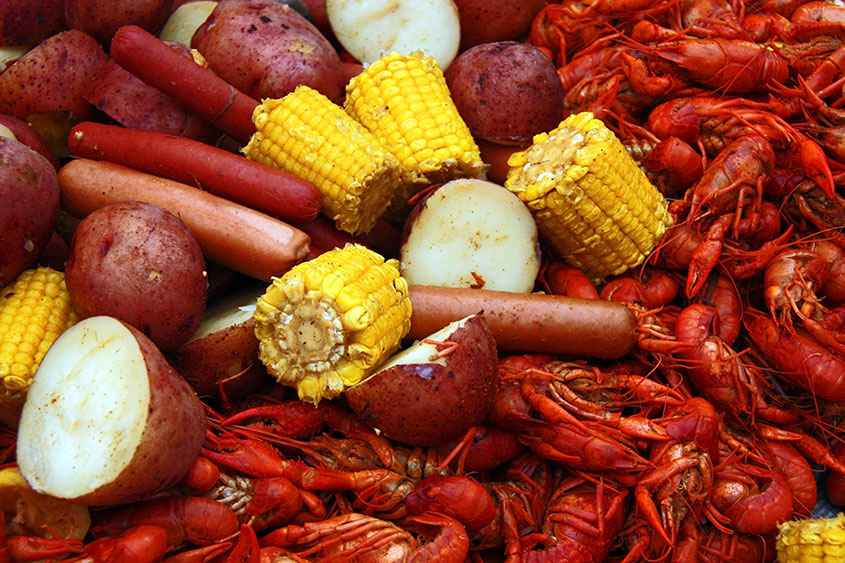 Crawfish and Shrimp Boil

Ingredients
Spice Mix  
2 oz. dry mustard
2 oz. Tone's® Ground Allspice
2 oz. Tone's® Chili Powder
2 oz. Tone's® Cayenne Pepper
2 oz. Tone's® Italian Seasoning
2 oz. Tone's® Granulated Garlic
2 oz. Tone's® Paprika
2 whole bay leaves
Crawfish & Shrimp Boil  
4-6 corn cobs, cut into thirds
1 bag little golden potatoes, whole
Tone's® Salt & Pepper to taste  
1 lb. spice sausage link, chopped
1 lb. U/10 shrimp, peeled
1 bottle dark beer
1 master bin live crawfish
Instructions
Purge crawfish in water before cooking to clean off any mud. Place crawfish on ice overnight.
Add all spices to a large pot of hot water. Stir. Add corn cobs, potatoes, Tone's® Salt and Pepper and spicy sausage. Allow to cook about 10 minutes.
While other ingredients are cooking, go through crawfish and discard any dead ones, keeping the live crawfish aside for cooking. After ingredients have fully cooked, add shrimp, dark beer—cook about 5 minutes.
Lastly, add live crawfish and cook for about 5 minutes.
For serving: layer newspaper on a table and spread ingredients over the paper to serve!