Jump to recipe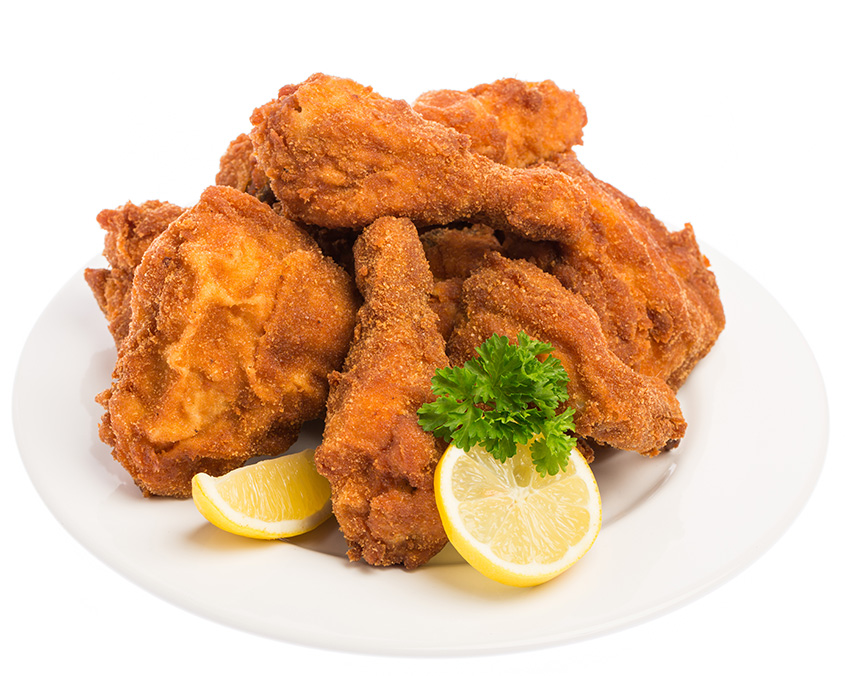 Classic Buttermilk Fried Chicken Legs

Ingredients
10 Chicken Legs
1 quart Buttermilk
Weber Kick'n Chicken Seasoning
3 cups Flour
3 to 4 cups of Vegetable Oil
1 Whole lemon Halved
Tone's Lemon Pepper
Salt
Instructions
Put the chicken legs in a large bowl and cover with buttermilk. Cover and let soak in fridge (overnight if possible, but as long as you are able). When you're ready to cook, remove the chicken from the buttermilk, shake off some of the excess, and lay the on a flat surface like a cutting board.
Season the chicken liberally on all sides with the Weber Kick'n Chicken seasoning. (Always season the meat, not the flour.) Dredge the chicken in flour, making sure to coat all of the pieces completely with flour. Set the chicken aside while you heat the oil.
Put the oil in a large pot so you get at least 3 inches in the bottom and heat to 350 degrees. Add the chicken to the oil, taking care not to overcrowd the pan. Cook for 12 to 15 minutes. You may have to cook 2 or 3 batches depending on the size of your pan.
Remove to a paper towel covered plate, squeeze a little lemon juice over the top, shake on a little lemon pepper and a pinch of salt, and serve!