Jump to recipe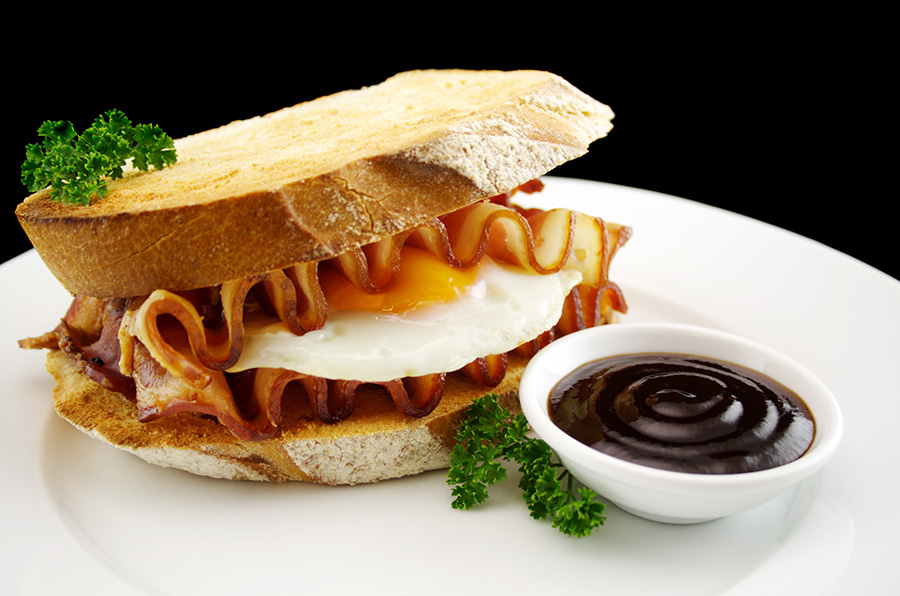 Top O' Morning Steak

Ingredients
1/4 cup butter or margarine
2 cloves garlic, finely chopped
4 slices Texas toast
1 pound flat iron steak
1/2 cup Weber® Smoky & Thick Hickory BBQ Sauce
4 eggs
Salt and pepper  
1 tomato, sliced
1/4 cup crumbled blue cheese
Instructions
Melt butter in large skillet; add garlic and cook 1 to 2 minutes. Remove butter from heat and lightly brush butter over both sides of the Texas toast. Reserve the remaining butter in the skillet to cook the eggs.
Grill steaks over Medium Direct heat for 5 to 7 minutes, until browned. Turn, brush with BBQ sauce and continue grilling 2 to 3 minutes until steaks are desired doneness. Remove steaks to cutting board to rest at least 5 minutes. Toast bread over High Direct heat for 1 to 2 minutes until browned, turning once. Lightly brush one side of toast with any remaining BBQ sauce.
Heat butter over medium high heat. Crack each egg individually into skillet. Cook 2 to 3 minutes until white is just staring to set; flip. Continue cooking 1 minute until egg whites are set. Season eggs as desired.
Thinly slice each steak and place on Texas toast. Top with tomatoes, blue cheese and fried egg.